Best Central America Vacations by Caravan Tours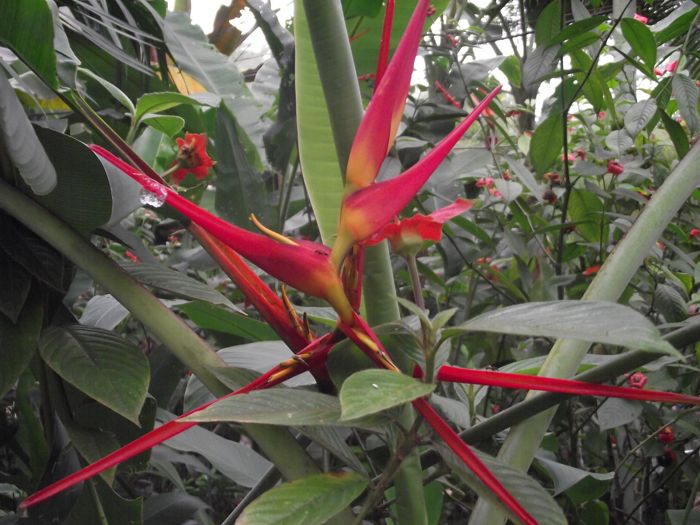 Caravan Tours offers 3 different fully guided all inclusive Central America vacations including:
Costa Rica Tour
Panama Canal Tour
Guatemala Tour

Central America, otherwise known as Latin America, is classified as a biodiversity hotspot (according to conservation.org) extending from Guatemala in the north down to Panama in the south.
As one of only 25 biodiversity hotspot areas in the world, this sub-continent contains over 1,500 species of plants.
To preserve this fragile but attractive biodiversity, many countries within Central America, including Costa Rica, Guatemala, and Panama have embraced eco-tourism and actively promote Central America vacations to travelers around the world.
Panama is a vibrant and lively country that is famous for accommodating over 14,000 vessels that pass through its waters each year thanks to the Panama Canal. The Panama Canal and its amazing lock systems have proven to be popular Central American attractions but Panama's biodiversity has even more to offer when holidaying in this beautiful country:
Panama Rainforests – The rainforests border both sides of the Panama Canal. Because the canal acts as a bridge between Central and South America, Panama Central America vacations often include guided tours of the Panama rainforests, which have a wide range of plant and animal species including jaguars, armadillos and howler monkeys.
Gatun Lake and Embera Indian Village – Man-made Gatun Lake is over 33 kilometers long and guides vessels through the Isthmus of Panama. Panama vacations also include a rainforest cruise on the Chagres River to visit an authentic Embera Indian village..
Central America vacations to Panama may also include other popular tourist attractions including Panama City (Old Panama), Panama Canal Cruises, Gamboa Rainforest, and Playa Blanca. Read more information here.
The name Costa Rica literally means "Rich Coast" and despite its small size (only 20,000 square miles), Costa Rica is full of major ecological attractions. Eco-tourism vacations can include:
Leatherback Turtle Marine National Park – Located in Guanacaste, Leatherback Turtle National Park is part of a wildlife refuge and was created in 1991 to help protect the giant Leatherback turtle nesting beaches. Leatherbacks can grow up to 11 feet long and over 1100 pounds. Come vacation in Costa Rica during nesting season, which is any time between September and March. This national park also protects 174 bird species, plus monkeys and crocodiles and numerous other indigenous wildlife..
Poás and Arenal Volcanoes – Poás Volcano, with its mile wide crate, is located in the middle of Costa Rica and has the world's largest active crater, which is capable of shooting 800 foot geysers. Arenal Volcano is northwest of San Jose and features three craters and holds a place among the top ten active volcanoes in the world.
Cano Negro National Wildlife Refuge – The best Costa Rica Central America vacations include a chance to float down the Rio Frio River through the Cano Negro Wildlife Refuge where you can spot crocodiles, lizards that walk on water, spider monkeys and reclusive jaguars (from a safe distance, of course).
Costa Rica Central America tours may also include a trip through Guanacaste tropical rainforests, plus the rainforest near Arenal and the Escallonia cloud forests.
With a landscape shaped by sandy dunes, hilly valleys, rivers and highlands, Guatemala is an exciting place to travel and explore on any Central America vacation.
Guatemala's amazing landscape includes Lake Atitlán, the deepest lake in all of Central America, which is uniquely surrounded by three of Guatemala's volcanoes. As well, the neighboring villages around Lake Atitlán have maintained their true Mayan culture.
The focus of most Guatemalan Central America vacations is generally on the ancient Tikal Ruins and other Mayan ruins of Guatemala like Quirigua. The village of Antigua has a real colonial feel to it the designation as world heritage sites help protect national monuments such as the ruins of the Temple of the Grand Jaguar and Plaza of the Seven Temples.
Central America Vacation Packages
Caravan Tours offers the best Central America vacations plus tour packages throughout the continental United States and Canada.
Ranging from 8 to 10 day fully escorted tours, these Central America vacations offer significant savings and are especially welcoming to seniors, families and groups.
Call toll free, 1-800-CARAVAN (227-2826) to book your Central America vacation today.
https://blog.caravan.com/wp-content/uploads/2020/04/panama-biodiversity-museum.jpg
525
700
Carissa
https://blog.caravan.com/wp-content/uploads/2022/06/caravan-header-white.svg
Carissa
2020-04-02 16:02:43
2022-01-07 12:50:20
Best Central America Vacations by Caravan Tours