Is it Safe to Travel to Panama Right Now? Your 2023 Outlook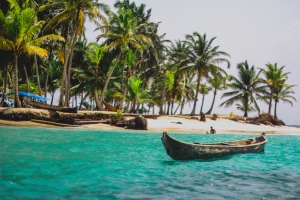 Everybody loves traveling to see new sights, meet new people, and experience new cultures. And if you're looking for a country that offers all three, Panama is the best place to be. Even though travel restrictions occurred these past few years due to COVID-19, things are back to normal, and it's relatively safe to fly and explore the world again.
But when it comes to your safety and security when traveling, is Panama safe? Is it an excellent Latin American country to visit and explore? The short answer is yes! Apart from it having a competitive economy, Panama provides tons of safe extracurricular activities you'll surely enjoy while traveling the country. 
Experience the Beauty of Panama as a Tourist
Panama is a country that's located in Central America. It's surrounded by two coastlines, the Caribbean Sea and the North Pacific Ocean. It stands out from other Latin American countries because it has an isthmus, which forms a land bridge. This bridge connects North and South America.
And Panama is where the world-famous canal is located, which is its namesake, "Panama Canal." It's the most well-known and important shipping route connecting the North Atlantic Ocean through the Caribbean Sea with the North Pacific Ocean. It's also known as an engineering miracle.
In terms of tourist activities, they have many that you'll want to experience. Some of these activities are as follows:
Mountain trail hikes

Beautiful beaches and coastlines

Enjoy the unique city life

Experience fine dining, contemporary art, and fantastic music
Top Attractions to Visit in Panama
When it comes to specific attractions, there are many you can choose from. You can enjoy the sights and experience the lifestyle in the city. Moreover, these attractions will allow you to enjoy the culture that Panama is preserving. It is filled with friendly people, and you won't have difficulty embracing them as they're welcoming and warm.
Therefore, don't hesitate to check out their top destinations. Some of these attractions are as follows:
Panama Canal

Casco Viejo

Miraflores Visitor Center

Amador Causeway

Cinta Costera

Panama Metro

Avenida Balboa

Monkey Island

Biomuseo

Gatun Lake

Multiplaza Pacific
There are also cruise and sailing tours you can enjoy. Of course, it's entirely focused on the Panama Canal since it's the top attraction in Panama and probably in Central America. So it's best to book a tour with a reputable touring company to ensure that you get to enjoy these activities while you're in the country. One example of an excellent and trustworthy tour company is Caravan.
Is Panama a Safe Country to Visit in 2023?
Before going to a country you have never been to, you should worry about your safety first. You must be aware of what might happen to you and your family if you're in a country you're unfamiliar with. So when it comes to the question, "is Panama safe to travel to?" a resounding YES would be the answer!
In general, Panama is relatively safe for travelers even though they have high crime rates in terms of petty crimes. So, as a tourist, you will want to take extra precautions. Remember to be wary of your surroundings, especially if you're traveling alone, to ensure that you don't experience any danger.
Some factors to remember in Panama regarding warnings & dangers:
Overall risk

: Panama is safe to visit. But bear in mind that some violent crimes might happen at night. So it's best to take extra precautions on the streets, especially in major cities.

Transportation risk

: Be careful on buses and bus stops because that's where pickpockets and petty thieves like to hang out.

Pickpockets risk

: In Panama, pickpockets are very prevalent. Therefore, the risk is high. They are a common occurrence, especially in the streets. So it pays to stay vigilant while you're out and about.

Robbery attempt risk

: In situations where an attempted robbery occurs, make sure not to resist and give all your belongings. Remember, your life is more important than material things.

Scams risk

: Scams are available wherever you go. But in Panama, there's a medium chance you'll encounter a scam artist trying to rip you off. Some common scams are when a person sends you free drinks, taxi scams, and more.
And as usual, it's best to have a travel checklist to ensure that you have everything covered, such as insurance, passports, and all your traveling documents. For U.S. citizens, it's best to enroll in the Smart Traveler Enrollment Program (STEP) to receive alerts. At the same time, review the Country Security Report for Panama for extra information.
Why Choose Caravan as Your Touring Company in Panama?
Caravan has a wide range of traveling tours in Latin America. We offer the Panama Tropical Adventure and Panama Canal Cruise & Tour. Plus, our rates are low compared to others. In fact, we are known as the Costco of tour companies, yet we're consistent with providing excellent customer travel experience.
With great value and a broad appeal to its audience, many people are booking with us right now, as 2023 is the perfect year to make new memories with friends and family. In addition, the rates have inclusions that won't worry you if you're on a tight budget.
Their promos include the following:
Lodgings

Food

Transportation

Activities
Furthermore, there are no add-ons that you need to think about. The best thing about our tour packages is our simple rates, yet showcases the most awesome things you can do in Panama as a tourist. Plus, booking with a tour company means you're safer from scams and other risks. 
Book Your Panama Tour with the Help of Caravan
Are you thinking of visiting Latin America this 2023? Is it going to be your retirement gift to yourself? Panama is the right country you must consider if you're looking for a safe place to visit. And with Caravan's simple and affordable rates, you will always go right.
Furthermore, we have more Latin American tours in various countries, such as Mexico, Guatemala, and Costa Rica. So wherever you want to go, we're here to guide you. So don't hesitate to contact us today at 1-800-CARAVAN or +1-312-321-9800 or fax us at ‍312-321-9845.
https://blog.caravan.com/wp-content/uploads/2022/06/caravan-header-white.svg
0
0
Brendan Duffy
https://blog.caravan.com/wp-content/uploads/2022/06/caravan-header-white.svg
Brendan Duffy
2023-03-08 00:27:00
2023-09-27 14:59:56
Is it Safe to Travel to Panama Right Now? Your 2023 Outlook