Top Things to Do in Guatemala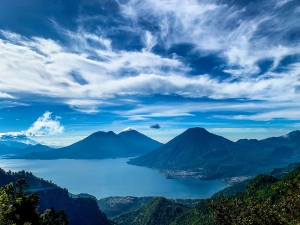 Getting away from the hustle and bustle of daily life to take in some breathtaking nature, embrace a vibrant culture, explore fascinating historical sites, and indulge in flavorful cuisine is what one of the Latin American countries offers to its visitors. 
With a long list of the best things to do in Guatemala, it can take time to decide how best to spend your time there. Whether you're looking for adventure or relaxation, read on for a few top suggestions on how you can make the absolute most out of your visit!
Get to Know Guatemala
Even though Guatemala is known for its high crime rates, it's primarily petty theft that is common in crowded areas. So if you're visiting as a first-timer, it's best to be wary of your surroundings. But overall, when it comes to traveling, Guatemala has many activities and magnificent sights to die for.
For instance, they have the historical Tikal you can explore. At the same time, they have volcanoes where you can go on a day hike. But Guatemala has more than just volcanoes and jungles. The rich culture itself will make you want to go back more often. Sometimes, you might get overwhelmed by the number of activities you can do here.
Some examples are the following:
Taste their traditional cuisine

Learn more about their history

Take a walk around the city

Visit their market

Rub shoulders with strangers on the bustling streets
To further help you out, we have listed the best things to do in Guatemala for you to fully experience the country and everything it offers for all kinds of travelers.
Explore Beautiful Antigua
One of the most popular hotspots for tourists in Guatemala is Antigua. So if you're looking for things to do in Antigua, Guatemala, one of them is just to take a walk around the town and take photos of the historical architecture, such as the beautiful churches they have. Even though Antigua is the former capital of Guatemala, it's still considered a significant town you should add to your bucket list.
In fact, Antigua is already considered a UNESCO World Heritage Site. The cobblestone streets add to the charm of the town. In addition, it's just 45 minutes away from Guatemala City, the current capital of Guatemala. So it's a short ride and definitely worth it.
Get a Taste of Guatemalan Foods & Drinks
Another addition to the things to do in Guatemala City is their food. Even though Guatemala is primarily known for its indigenous people weaving colorful fabrics and its dramatic scenery, they are also known for its unique cuisine. New travelers who have eaten their meals for the first time need help to get enough of their traditional foods and drinks!
What makes their food special is its mix of Mayan, Afro-Caribbean, and Spanish influences. So it's more than just black beans, rice, and tortillas. Food enthusiasts will want to dive into these different specialties because their choices are extensive. But one food you should start with is chile rellenos. These are green peppers stuffed with yummy minced cheese!
Check Out the Chichicastenango Market
If you're a big fan of flea markets, then you shouldn't miss wandering through Chichicastenango Market. It's a bit more touristy than other Mayan markets, but it's still considered a working market for Mayan towns in the highlands. You'll also appreciate the Mayan people known as K'iche', who wear their traditional woven clothes to display their culture proudly.
You can reach this market by public transportation. But it's best to go here with your tour company's service. So make sure it's part of your itinerary to check out the colorful fruits and vegetables and other goods the Mayan people are selling.
Swim in the Blue Pools of Semuc Champey
Semuc Champey will give you a magical experience with its turquoise blue water cascading down like a mini waterfall. It's located deep in the Guatemalan highlands. However, it's best to plan ahead of time before you go to this location to be satisfied.
Furthermore, you will need a 4×4 truck to reach this destination, as it's deep into the jungle. And it's far from the city, so it's best to stay overnight at Lanquín or Semuc Champey due to the beaten roads you must pass first.
Check Out World-Class Museums in the City
The museums in Guatemala City are also well-known for displaying the country's pride in its culture. They preserve everything to ensure that the locals remember where they came from. So it's worth staying one to two days in this capital just perusing the streets to find marvelous museums you can visit.
Some of the best attractions in the city are the following:
Railway Museum

National Museum of Archeology and Ethnology

The Children's Museum of Guatemala

Mima House

Popol Vuh Archeological Museum

Numismatic Museum of Guatemala

Museo Miraflores

National Museum of Colonial Art
Don't Forget About the Mayan Ruins of Tikal
Last but not least is the Mayan Ruins of Tikal. It's located deep in the rainforest of northern Guatemala. More than 3,000 structures on the site will make you wonder what it was like when people lived there. It's also been part of the UNESCO World Heritage Sight since 1979.
Even though it's located entirely in the middle of nowhere, it's still worth the exploration. The closest city is Flores, which is still an hour away from the ruins. However, you can get there fast if you have a rental car or reliable transportation from your trusty touring company.
Don't Hesitate to Book a Tour with Caravan Tours
With the numerous activities and sights Guatemala showcases, you'll need help finding a touring company that can cater to all your needs at the right price. Fortunately, Caravan Tours is the "Costco of Tour Companies" with affordable rates that already include everything you need.
Our promos provide lodging, food, transportation, and activities you will like. You don't have to empty your bank account to book this vacation. It's cost-effective, and we're a touring company that you can rely on. So if you have any questions, don't hesitate to call us today at 1-800-CARAVAN or +1-312-321-9800, and we'll take care of you.
https://blog.caravan.com/wp-content/uploads/2022/06/caravan-header-white.svg
0
0
Brendan Duffy
https://blog.caravan.com/wp-content/uploads/2022/06/caravan-header-white.svg
Brendan Duffy
2023-03-08 01:11:25
2023-10-06 14:46:42
Top Things to Do in Guatemala